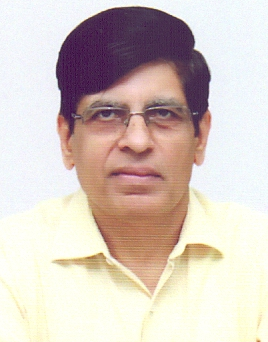 Dr.Vineet Kumar Chadha, M.D.
Director
Dear Friends,
I am indeed honoured to be appointed as Director of one of the premier public health institutionsin India, dedicated to the service of Leprosy affected persons. The institute with a glory of nearly 100 years has contributed immensely towards leprosy control and elimination. Besides being the apex institute for treatment and care of patients, the institute provides technical support to Central Leprosy Division. The other major responsibilities include training all categories of health workers, conducting basic and operational research and support the National Leprosy Elimination Programme in monitoring and supervision, surveillance of anti-microbial resistance, etc.
As per current trends, India contributes to about 60% of global leprosy burden, with nearly 1,35,000 new leprosy cases detected during 2016-17.Besides, about 4 persons per million population in the country suffer from highly debilitating Grade-2 disability. The overall burden of the disease and disability varies significantly in different states with those living with poverty and in poor housing conditions being the most vulnerable.
While tremendous progress has been achieved in reducing the disease burden significantly, sustained efforts with renewed vigour are required to fulfill the vision of Mahatma Gandhi of a leprosy free India. The key lies in early diagnosis and prompt and complete treatment of leprosy cases coupled with strengthening of Disability Prevention &Medical Rehabilitationbesides reduction of stigma.
This institute is committed to strive hard for an early end of this disease. It is our endeavour to continually improve the institutional services for care of leprosy affected persons besides evolving innovative strategies and conducting landmark research in order to provide vital inputs for designing more effective interventions for faster elimination of the disease. We also welcome proposals for collaborative research in this regard. Meanwhile, we review our commitment for an enhanced level of support with respect to all components of the National leprosy elimination strategy in order to improve the quality of services across the country till this disease is defeated in its entirety.
I highly appreciate the hard work and quality output by all the officials of the institute with discipline and dedication; and we remain committed to collective development of the institute to greater heights.
Jai Hind